Marry Me Play
Funny, but stressful race against the timer.
---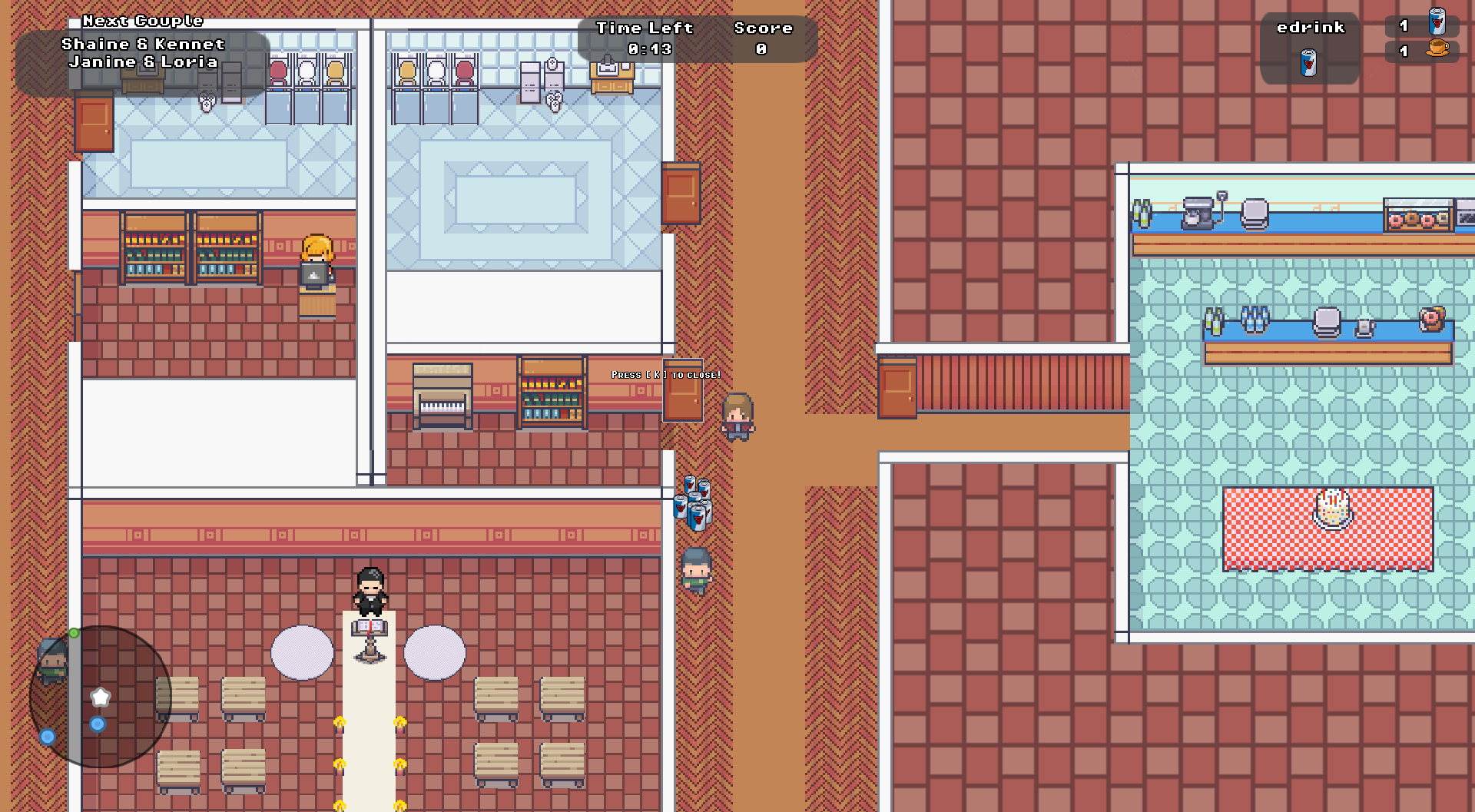 Team

Joshua Horstmann
Fiete Brix
Henry Schwerdtner
Daniel Meyer
Ahmet Kerim Tambulut
Sude Ayden
Sarp Güven
Mohammed Bin Sumait

Formalismus

Critical Sections

Technologie

Godot

GDScript
Play in browser
Source
A simple top-down 2D game where you have to marry the right couple to help your blind father to keep his job. Schedule the time for the bride and the groom to enter the registry office in order to marry each other. Be aware, things can happen, you have to master certain obstacles! Maybe the groom gets tired, maybe the bride panics. It's a RACE against the time. You are responsible to help your dad marry the couple. Play and crack the high-score.
A race condition occurs when the system's substantive behavior is dependent on the sequence or timing of other uncontrollable events. To win the game the sequence of correct couples to marry needs to be met, but random events might keep the right person from being at the designated spot in time. Its the players job to interfere when this happens.